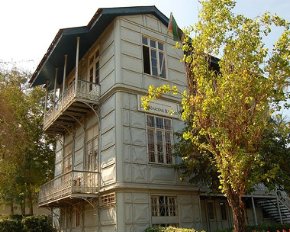 browse (1 / 3)
Maputo is a city of contrasts. It breathes an old colonial atmosphere and yet fuses this with a vibrant, off-beat culture that thrives in the streets and in the busy market places. Baskets brim with cashew nuts, locals yell out prices from behind rickety stands, and fresh fish, bread and sub-tropical fruits overflow tourists' arms.
Near the city centre where Jacaranda and Palm trees line the wide avenues, discover one of Maputo's curious historical vestiges: the Iron House of Maputo. This house, made entirely of iron, walls, ceiling and all, was designed by Gustav Eifel. It was built as the governor's house in the late 19th Century, but it proved far too hot, being made of iron, for residence. The grandeur of the house is difficult to fathom, and yet curiously impossible to ignore.
Nearby, the Jardim Tundura botanical gardens offer serenity in the midst of the warm Mozambican days. The statue of Samora Michel, nearby, presides over the entrance to the botanical gardens. The area nearby the Iron House is worth exploring further. Discover the beautiful Catholic Cathedral located nearby, or explore the old fort. The Iron House is located on the Praca da Independencia avenue, and is near one of the main squares downtown.
The Iron House, in Maputo, is one of a few exceptional attractions that Mozambique has to offer to complement a vacation spent snorkelling, diving the spectacular reefs of Inhaca and the Portuguese Islands, or going on game drives through unspoiled reserve areas. Other attractions include the Museum of National Revolution, the National Art Museum and dining al fresco in one of the many side-walk café's. Expect superb, fresh seafood dishes and friendly locals.