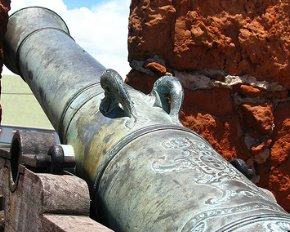 browse (1 / 2)
Mozambique: a dreamy tourist destination with untouched beaches, warm Indian Ocean waters, and paradise-like surroundings, embedded within which is a rich cultural and historical heritage dating back centuries. Vasco da Gama first explored Mozambique in 1458, and shortly thereafter Mozambique was colonised by the Portuguese government. The history of the struggle that took place in this fascinating country of contrasts in centuries to come is an astounding journey into colonialism in Africa. The struggle for independence is well-documented at the Museum of the Revolution in Maputo.
Taking a trip to the Museum of the Revolution in Maputo will drench you in the blood, sweat and tears of defiant Mozambicans who fought against forced African labour. The call to arms against large industrial and mining companies that effectively ran the country was taken up by the Front for the Liberation of Mozambique (FRELIMO). Be fascinated by the way the revolution gained momentum, how guerillas lived in the bush; how ambush and stealth were ways of life.
After nearly four hundred years of forced slavery and exploitation, the organized resistance movement of guerilla forces swept the country with forceful waves of discontent in the 1960s. A visit to the Museum of Revolution in Maputo reveals the ultimate victory in the socialist coup in 1974. Take time from your enchanting holiday that finds you strolling vast beaches, swimming in the dreamy waters of the Mozambican coast, or diving the spectacular reefs, to visit the Museum of Revolution in Maputo, and be transported to a time fraught with landmines, AK-47s and bitter smiles.